Apollo Valves
Apollo Valves has earned a reputation for developing new products to meet emerging market demands. Apollo safety relief valves are suitable for a wide range of air, gas and liquid applications' including hydro-pneumatic storage tanks' and as continuous bypass relief valves on service lines.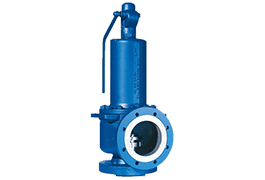 LESER
LESER is the largest global manufacturer of safety valves. LESER safety valves are used by leading companies in industries such as chemical, petrochemical, industrial gases, oil and gas production, and machine building, as well as the food and pharmaceutical industry.

Kunkle
Kunkle is a leading manufacturer of safety and relief valve products for industrial and commercial applications. The breadth of the Kunkle product offering is second to none in terms of industrial and commercial safety and relief valve products.